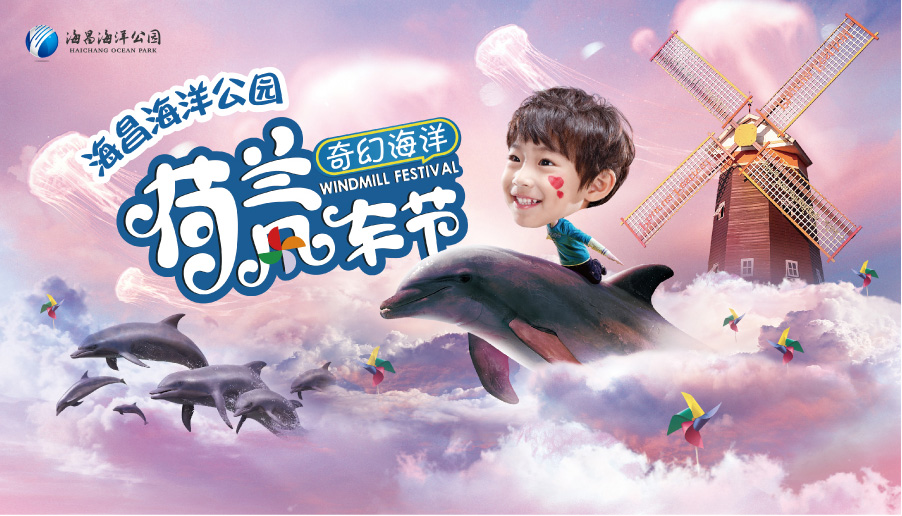 Fantasy Marine Dutch Windmills Festival Concert at Sea Preludes Romantic Rongcheng
Maastricht in the Netherlands is a beautiful city with 5 years' friendly relations with in Chengdu, in the second week of 2017, Maastricht's mayor came to China from Netherlands, and carried out communication activities with Chengdu. At that time, it activity of "Fantasy Marine • Dutch Windmills Festival" was just held by Haichang Ocean Park, the classical orchestra came to the site of Haichang Ocean Park from Maastricht Conservatory of Music, and gave an elegant, romantic and wonderful music festival in the whales performance hall.
Tens of thousands windmill ocean kingdom, Dutch national treasure-class graffiti electronic music show
Haichang Ocean Park Dutch Windmill Festival successively launched all kinds of interesting activities, in the atmosphere of fantasy ocean themed windmill exhibition; The Dutch electric music band made will give us a carnival party in the wave pool, with aquatic funny football game, to create a joy ocean for the parents and children. The Dutch national treasure-class national treasure-class of graffiti, will "change new clothes" for the white whale and dolphin sculpture, to witness the birth of international artwork. The cultural exchange ambassadors from the kingdom of the Netherlands completed the Dutch and Marine classic elements of colored drawing together with the Chinese children in Haichang Ocean Park, through the most interactive and interesting Dutch teaching, let more children fall in love with the Netherlands and the ocean. antasy Marine • Dutch Windmills Festival created by Haichang Ocean Park and Holland Council of Promoting Trade has artists with the most international influence, fun activities with the most distinctive cultural features, amorous feelings of the Netherlands with the highest reduction degree and the ocean wonders never seen.