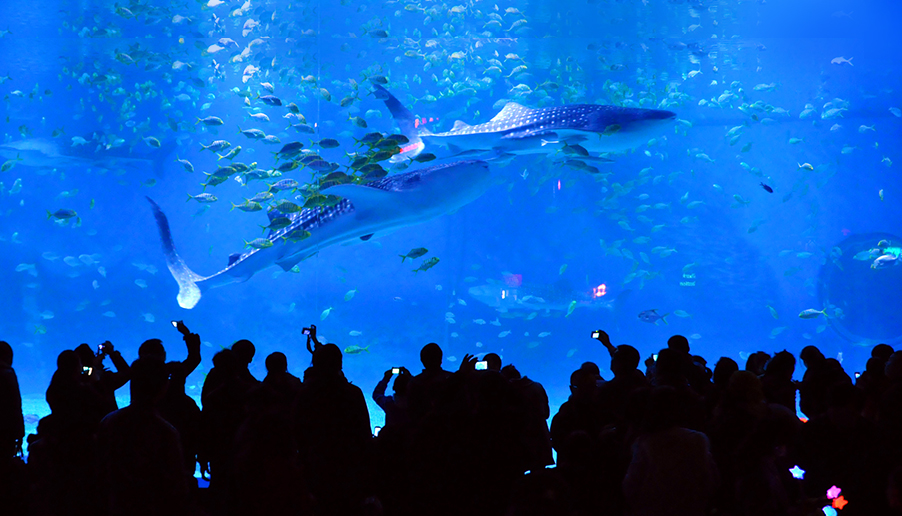 Haichang launches Ocean Culture Festival in each March, when a series of colorful activities will be held at each theme park, where children will be able to roam in the Time Tunnel, explore the unknown sea legend, close to Nature and experience a different "Blue World".
Staying overnight at the seafloor garden to dream a wonderful dream
The "sea sky" is blue and surreal, in which sharks, penguin babies, sea horse and various fishes will come to your dream. There are also meaningful activities that enable a close contact with ocean. Professional guides will lead a night tour across the seafloor to observe the living habit of nocturnal animals in the mysterious world.
Little Breeder with Zero Distance in Love
Guided by professional animal breeders, children can plant sea grass to feed cute sea cows, exposing themselves to ocean environment and knowledge. Neither adults will have their hands free, and they will act as the "Excrement Shovel Officer" for polar bear after strict physical examination, disinfection and training. There are also bird-feeding activities with expert from Bird Twitter Forest to explain ocean knowledge and promote environment protection.
Coming to Haichang Ocean Garden and roaming in the habitats of ocean animals, you will unveil the secret of ocean and find pleasant surprise and fun!