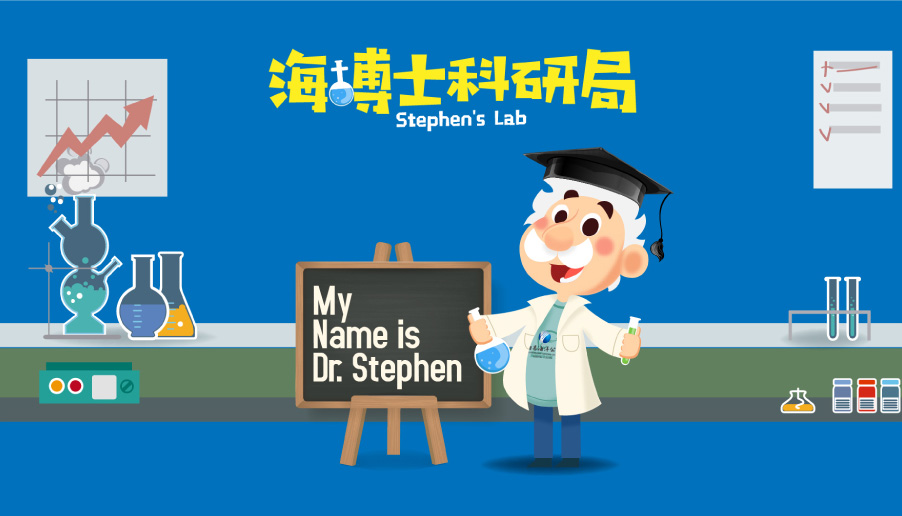 Marine science class, learning together with happiness
Haichang polar Ocean Park has been committed to the widespread popularity of marine knowledge for the national youth. In 2018, the formal establishment of the "Dr. Stephen's scientific research bureau", build Dr. Stephen science classroom, science daily broadcast, serialized science comics, marine animal science video, science manual into campus activities, and take you to tour the polar sea, 6 dimensions products, comprehensive popularization and dissemination of animal knowledge, marine culture, entertaining way, to lead the children to explore the mysteries. In addition, "Dr. Stephen" will also enter the campus, enter the shopping mall, carry out a more intuitive knowledge of marine science, and advocate better protection of the marine environment and protection of the ecological environment.
"Dr. Stephen", a popular scientist at the Haichang Polar Ocean Park, "Dr. Stephen", who is part of the "Little Whale Class" of the Haichang Polar Ocean Park, makes good use of clear and humorous language, makes lively and interesting experiments, and explains to the children, in a very simple way, the popular science knowledge about marine life. Lead the children into the magical ocean laboratory, introduce the life habits of marine animals, popularize marine culture and knowledge, understand the "Big Bang of Science", and open up the "Sea era" for all people!!! Presents a unique ocean world, feel the "fish" different, embark on the "popular science journey", all in Haichang Ocean Park!