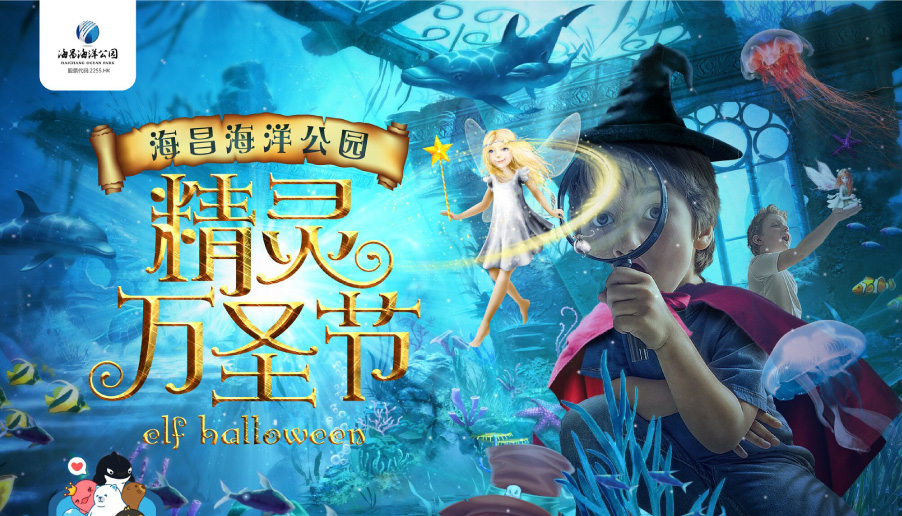 Dalian Haichang Discoveryland Theme Park of Haichang Ocean Park has been a playground for young people's parents and children. The first FEC "cool mini world" in Northeast China makes parent-child interaction fascinating. Every day more than 30 performances around the world hi turn day and night 12 hours! In middle of July, it was discovered that the kingdom had been transformed into a "land water park", and the American god-class chariot would be parachuting at the party scene, and the mysterious man would come out with passion for " DJing ", and there would be a wonderful fireworks bloom, three days and three nights.
"Ghost" Carnival So Pleasure
Children's Halloween
There are all kinds of activities, such as Home Alone Halloween theme party, Halloween costume party, if you are naughty elfin, say out the pass phrase key "trick or treat", there will be surprise for your fun!
Enjoy the underwater Halloween with your child
In golden autumn and October, bring your child with you to enjoy the underwater Halloween, how a wonderful experience the child will have? When the marine animals turn into the Halloween elfins, and the mermaid has a big change, and the underwater world becomes endlessly mysterious, the parent-child happy time will become more interesting.
New and exciting activities of Halloween are waiting for you to challenge
If you want to experience more exciting Halloween, live-action polar battle royale will come! All the people search for the ghosts and will get the prize if catching the ghosts, and other activity of zombie running 2.0, pursuit and interception of hundreds of zombies, waiting for you!